99 Bar has been the Gafner family's cattle brand since 1930 when Frank Gafner sold his first cow. In 1955 he put the brand in his son Randy Gafner's name when Randy was only six years old. Randy Gafner used this brand on all of his cattle and now his son Sean Gafner is using it to "brand" this modern saloon. Sean, along with his wife and kids, will be running this saloon making 99 Bar a four generation brand.
99 Bar Saloon aims to make the best burgers in town using only grass-fed beef from Longmont's Buckner Family Ranch. It wouldn't be a Saloon without a great bar, so we've put in countless hours dialing in the perfect cocktails and picking just the right beers.
The decor is a combination of Western items, including pictures of Sean & Randy working their 99 Bar cattle, as well as beautiful modern elements that complete the comfortable ambiance.
Looking for a place to watch the game? 99 Bar Saloon has nine TVs showing both traditional and extreme sports.
Sean & Rebecca Gafner, along with their four kids, moved to Longmont to open their first restaurant, The Roost, in 2015. According to Sean, "Longmont has been the perfect place for our family and we're incredibly grateful for the way this community has welcomed us with open arms."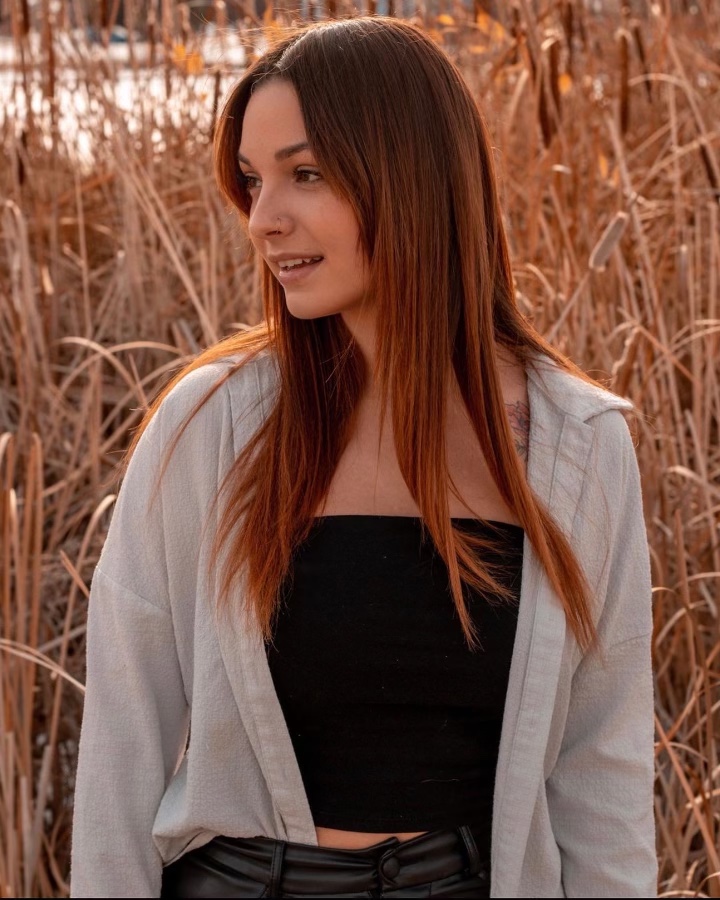 Sidney is a bubbly and friendly woman born and raised right here in Longmont. From a young age, she displayed a strong work ethic and a desire to succeed. She attended Skyline High School, where she was an active member of the cheerleading team. In 2020, Sidney began working as a server with Gafner Hospitality Group. Despite having little experience in the industry, she quickly proved herself to be a valuable member of the team. The Gafners took her under their wing, trained her to tend bar and eventually manage as well. In 2022, Sidney helped open GHG's restaurant Swaylo's Tiki, and now she'll be "running the floor" as our General Manager! Outside of work, Sidney enjoys spending time with her cat, Loki. She's also an avid gamer and loves playing Dungeons and Dragons with her friends. When she's not gaming, Sidney enjoys catching a new movie at the local theater. Despite her busy schedule, Sidney still finds time to give back to her community. She continues to volunteer for her old cheerleading team, helping out with tryouts and other events. Sidney may be short in stature, but she packs a punch when it comes to her work ethic, skills, and dedication to her passions.
Meet Aaron, a talented line cook from Longmont, Colorado. He's been with The Roost for two years and is now transitioning into a dual management program for the front and back of house operations. Aaron's passion for cooking stems from the joy of creating a delicious dish that brings people together. He believes that food is an art form that's appreciated in the moment, and if done right, can create lasting memories and social connections.
Prior to joining The Roost, Aaron worked as a corporate trainer at Cafe Rio. He's excited to take on new challenges and responsibilities as he moves into management, and he always brings his friendly, down-to-earth personality to the job. Aaron is committed to providing an exceptional dining experience for every member of his community who walks through the door. Whether he's cooking up a storm in the kitchen or working with the front of house staff, Aaron's positive attitude and dedication to quality make him a valuable asset to our team
Molly grew up in central Iowa and made her way to Colorado in 2016, landing in Boulder and eventually making her way to Longmont. Molly started at the Roost in spring 2021, helped open Swaylo's Tiki in 2022, and spent the better part of a year bartending at both restaurants where she has developed a love for whiskey, rum, craft cocktails, and beer. She has well over a decade of experience in the service industry from fine dining and breakfast restaurants to tap houses and sports bars. She has a passion for bartending and hospitality and you can always find a friendly, welcoming face while she's behind the bar.
In her free time you can find Molly in the mountains. She loves camping, hiking, snowboarding, and spending time with her dog Sophie. She also loves going to see live music and frequently goes to see her favorite bands like String Cheese Incident, Phish, and any bands keeping the spirit of the Grateful Dead alive. Find her and her boyfriend Kyle exploring new restaurants and bars all over Boulder County when they're not lost in the woods.
Our head chef at 99bar saloon hails from Lake Charles, Louisiana, and has been residing in Colorado since 2014. Caleb began working for us in 2018 at Jefes and The Roost, where he showcased his leadership qualities and eagerness to learn. With his easy going personality and warm demeanor, he creates a welcoming environment for guests and staff alike. We are so proud to have Caleb step up into his new role.
In his spare time, you can find him playing guitar, attending concerts and movies, and exploring the beautiful Colorado landscape with his loyal companion, Kiedis, his dog.